Environmentally Friendly Banner Brackets & Wall Mounts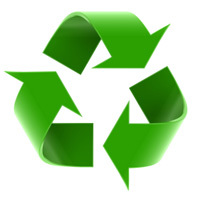 In order to support a more sustainable world, LightPoleBannerBracket.com is doing our part by using recycled materials in our manufacturing processes. Unlike other banner bracket companies that use environmentally harsh chemicals, we utilize recycled steel and aluminum in the construction of all our products manufactured in-house. Our green efforts include:
Creating products from recycled steel and aluminum.
Recycling byproducts including steel, aluminum, and paper used in our facility.
Implementing environmental friendly manufacturing processes.
We have found that using recycled materials does not sacrifice the quality or durability of our products. Call Zane Williams at 800.395.2468 or fill out our Contact Form to learn more about our manufacturing processes and products.