Custom Steel Hex Banner Brackets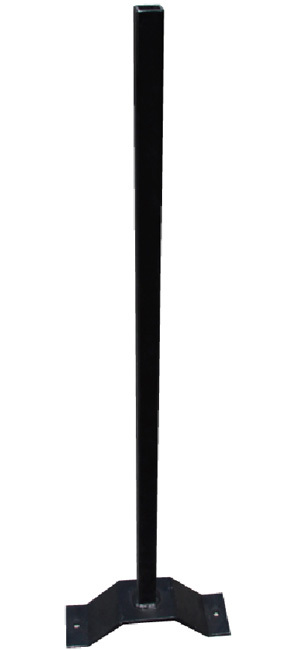 Concrete or Steel hexagon Light Poles? We have the bracket! Our Hex brackets are designed to fit on tapered light poles so once they are installed they stay in place. We offer this solution because they are durable and very easy to install and adjust when changing out banners. Our arms are slightly canted to to keep your banner straight and taught and can also be used on wood telephone poles by simply turning the bracket vertical and lag bolting to the light pole.
Our Steel Hex light pole banner brackets will hold up longer than other banner brackets that were not specifically made to fit your pole size. Additionally, customers can add an optional bar on the end of 1" square tube arms. Steel Hex banner brackets are fabricated from ¼" steel plates, bent to our custom shape, and then we construct a 1.25" square steel tube that is meticulously welded complete around the perimeter of the tube, making it uniform and strong.
Let us know the size of the light pole and banner you are dealing with and we will custom manufacture a Steel Hex light pole banner bracket. Also, as with all of our banner brackets, you will receive black straps for banding and all the necessary tools to maintain your banners. Call us today at 800.395.2468 or fill out our Contact Form to learn more about our custom banner bracket capabilities.
Lead Time: Approx. 4 Days | Shipping Time: Approx. 10 Days